slider-breakfast
Best Served With Fresh Squeezed
Orange Juice
slider chicken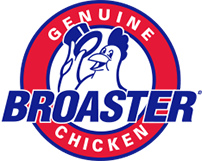 slider burgers
House Ground & Hand Pattied
Breakfast Barn
& Lunch House
Welcome to the Breakfast Barn & Lunch House, we're located in Cedar Rapids, Iowa. We are a local, family owned restaurant with high standards for great tasting food and only the freshest ingredients. Join us for breakfast or lunch in a relaxing atmosphere, with a fun and happy staff, celebrating great food with friends and family.
Our bacon is hand sliced 100% angus beef, along with our hand pattied burgers. Our meats are never frozen, always fresh, seasoned, sliced and prepared in house.
Fresh Squeezed
Orange Juice
Freshly squeezed to order orange juice is here! Enjoy the benefits of fresh juice, vitamin c, antioxidants and the great taste of our fresh, squeezed to order orange juice.
True story... people say our chicken is really "cluckin" good! There is only one Genuine Broaster Chicken, and it is served here daily, made to order.
Get Connected
Stay Social
Keep tabs on the Breakfast Barn & Lunch House by following us on Facebook and Instagram. You won't want to miss out on the latest daily specials, news and events.
The Barn Experience
Photo Gallery
What is all the commotion over here in the barn? Click below to discover more photos and view our photo gallery.